Buyer
WATEROUS COMPANY
Innovation – Reliability – Service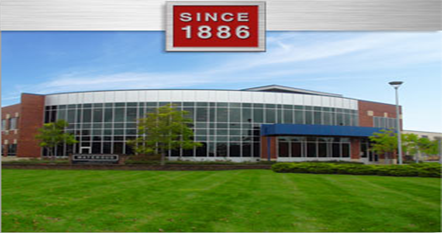 Waterous has a state-of-the-art facility located in South St. Paul, Minnesota USA
GLOBAL LEADER IN FIRE PUMPS, HYDRANTS and VALVES
To  Apply Online Click : https://home.eease.adp.com/recruit/?id=9169981
Resumes may be attached in lieu of Applicant Questionnaire
Fax: 651.450.5241
Job Title: Buyer
Location: South St. Paul, Minnesota
The purchase of materials and services for all company operations based on quality, delivery, and price with emphasis on purchasing castings from foundries.  Manage supply base by following supply chain management guidelines.
Organizational Structure:   Reports to the Purchasing Manager
Other Responsibilities:
Award purchase orders in a timely manner, from approved requisitions for materials and services with respect to quality, delivery, and price.
Compliance with Waterous Company Code of Ethics as well as Purchasing Department Ethical Standards and Guidelines.
Knowledge of castings and foundry processes, both ferrous and non-ferrous products and processes.
Reduce material costs by establishing long term contracts to enable Waterous Company to compete profitably and obtain an adequate return on capital investment.
Working knowledge of Material Requirements Planning (MRP) systems.
Manage supply base to ensure on-time delivery of parts and services.  Monitor and analyze supplier performance per Supply Chain Management guidelines.
Actively participate in cross-functional teams in regard to new product development and process improvements.
Obtain price estimate and lead times for Sales and Engineering as required.
Ability to read and understand drawings and material specifications.
Assist in resolving receiving and invoicing discrepancies.
Keep current with economic, industrial, and political trends to anticipate market trends relative to materials and services cost and availability.
Participate in Supplier Evaluation Teams to qualify new suppliers.
Qualifications:
2 – 3 years purchasing experience, preferably in purchasing castings or foundry experience.
Certified Professional in Supply Management (CPSM) desirable.
4 year degree preferred.
Knowledge of International Organization for Standardization (ISO).
Knowledge of Supply Chain Management (SCM) and Supplier Certification Programs.
Knowledge of Quality Systems (QS).
Experience in major cost reduction/alternate and international sourcing efforts.
Positive, professional attitude.
Strong communication, organization, and negotiation skills.
Ability to work as a team player.
Problem solving and decision making ability.
Proficiency with Microsoft Office and Google.
Project management experience helpful.
Experience writing long-term contracts desirable.
Knowledge and understanding of drawings and specifications.
20% travel.
Compensation / Benefits:
Waterous Company offers a competitive compensation (including a quarterly incentive) and a comprehensive benefits package that includes: medical, dental, vision, life, vacation, 401K, tuition reimbursement, STD/LTD, AD&D and more.
Brief Company Description
Waterous Company has over 125 years of instilling confidence and trust within firefighters the world over.  Waterous manufactures the most innovative pumps and apparatus for the fire service industry.  Pumps and firefighting apparatus are crucial components to the longstanding tradition of saving lives and protecting citizens; and like the citizens who count on firefighters to protect their community, firefighters depend on their fire pump manufacturer to provide trustworthy, high-powered equipment that performs in top shape at a moment's notice. It's a responsibility Waterous is honored to accept and deliver.  Visit us at www.waterousco.com  to learn more.
EOE – Minority/Female/Disability/Veteran