Sales – U.S. & Canada
YOUR NORTH AMERICAN SALES AND SERVICE TEAM
We have dedicated representatives near your area who can answer all of your questions regarding Waterous fire pumps. With sales specialists focused on  the western, eastern and central regions of the U.S. and Canada, their knowledge, experience and expertise will help you make the most appropriate, cost-effective decisions to benefit your fire department.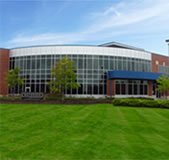 Waterous – World Headquarters
125 Hardman Avenue South
South St. Paul, MN 55075-2456 U.S.A.
Telephone: (+1) 651-450-5000
Fax: (+1) 651-450-5090