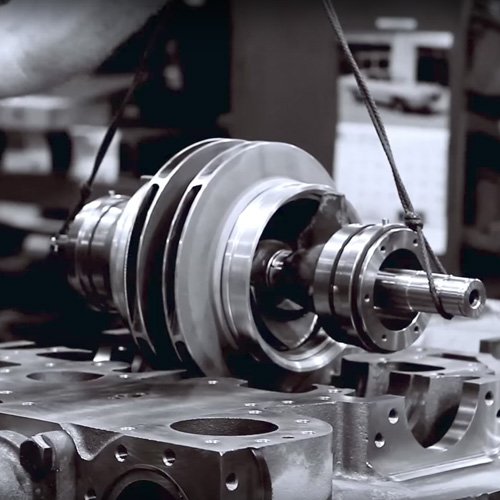 The Force Behind The Fight
WATEROUS – SYNONYMOUS WITH FIREFIGHTING SINCE 1886
As a firefighter, you need to be ready to spring into action the moment a call goes out. As you're gearing up, the last thing you want to think about is whether your fire pump is up for the task. With a Waterous pump at the heart of your vehicle, you won't have to. While many of our products may be out of sight and out of mind, they are almost never out of commission.
Our Products
Waterous products are—and always will be—cast, machined, assembled, and tested in America because we believe that's what it takes to meet the demands of a hero.
More Oems and departments trust waterous
For over 130 years, more departments and brigades have confronted fire with Waterous by their side than any other pump manufacturer. That's because our line of field-proven, technologically advanced products give firefighters the advantage they need in the heat of the fight.
Our team has proven time and again that they understand what departments of all sizes and from all around the world need to successfully quench the flames—and we continue to provide them with the best products, equipment, and services to do just that.
Make the switch to Waterous
Our Applications
From the dry bush of the Australian outback to the damp coastal communities of England, fire is a truly international threat. To combat the flames wherever they arise, we manufacture products that are specified to the needs of the global firefighting industry. Whether you're fighting fires in a 100-story high-rise, an old-growth forest, or out on the open seas—Waterous has you covered.
ALL THE INFORMATION
YOU NEED
WITH NONE OF THE TUITION
At Waterous, we value the importance of continued knowledge in the field. That's why we strive to provide our customers with the information and training materials they need to perform their jobs at a higher level. Welcome to Waterous University, your new home for free product downloads, posters, videos, apps, and much more.

Latest News
From new product announcements to upcoming mechanic seminars, the Waterous news and resources provides you with the latest company news and industry trends.