WELCOME TO WATEROUS UNIVERSITY
Waterous University is your home for FREE product resources, training materials, and cool swag. Upon "graduation," you'll be equipped with the new skills you need to master your equipment and accelerate your career. But don't worry, there won't be any tests at the end.
Take a Virtual Tour
EXPLORE OUR 3D PRODUCT INTERACTIVES
Expand, rotate, and take apart your Waterous pump model with the click of your mouse. It's really that simple. And the best part—it's free and ready for your assembly. Watch a quick video demonstration or click the button below to get started.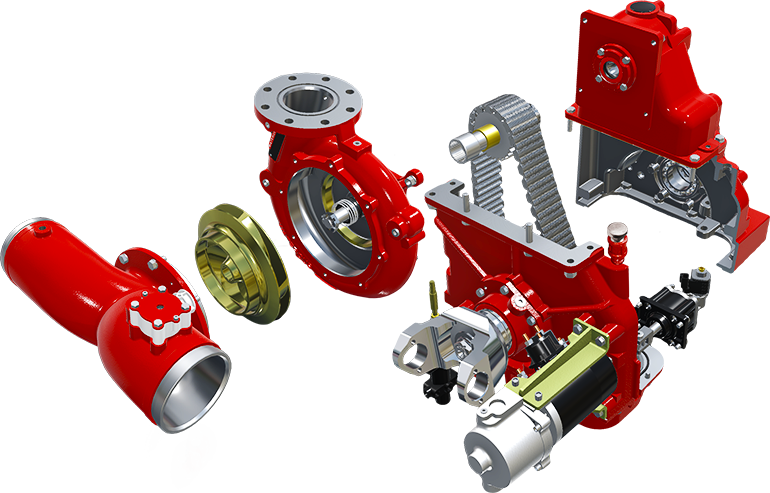 REQUEST A FREE WATEROUS POSTER
Too much blank wall space? Adorn the walls of your station, shop, or office with one of our professional poster designs. Add beauty, value, product knowledge, and ISO rating points at no cost to you. Oh, and did we mention we'll ship it directly to you?
STREAM ONE OF OUR VIDEOS
Waterous product videos, Stump the Pump Guys, Jay's 6-part video series, Firefighting America, and much more. They're all here, and they're all ready to be viewed by you.
READ A WATEROUS BLOG POST
Our pump experts impart their knowledge on a wide range of technical subjects, from backflushing and cold weather operation to the differences between single-stage and two-stage pumps—and which one is best for your department.
DOWNLOAD OUR WATER FLOW CALCULATOR APP
Quickly calculate friction loss and smooth nozzle discharge measurements from the palm of your hand. Includes both NFA and Iowa flow formulas, and is optimized for phones, tablets, and other smart devices. Available now for the low, low price of FREE.
EXPLORE OUR FAQs
What is primesafe? How often should I test my pump? Can I upgrade my pump to meet current NFPA standards? You have questions. Our fire equipment experts have answers.
Find Your Answers
¿HABLA ESPAÑOL?
¿Necesita ayuda con la inspección y solución de problemas? Tenemos los recursos que necesita, desde blogs y videos hasta principios operativos de las bombas, todo en español.
Haz Clic Aquí