FDIC 2019
FDIC 2019 Recap – A Strong Showing for Waterous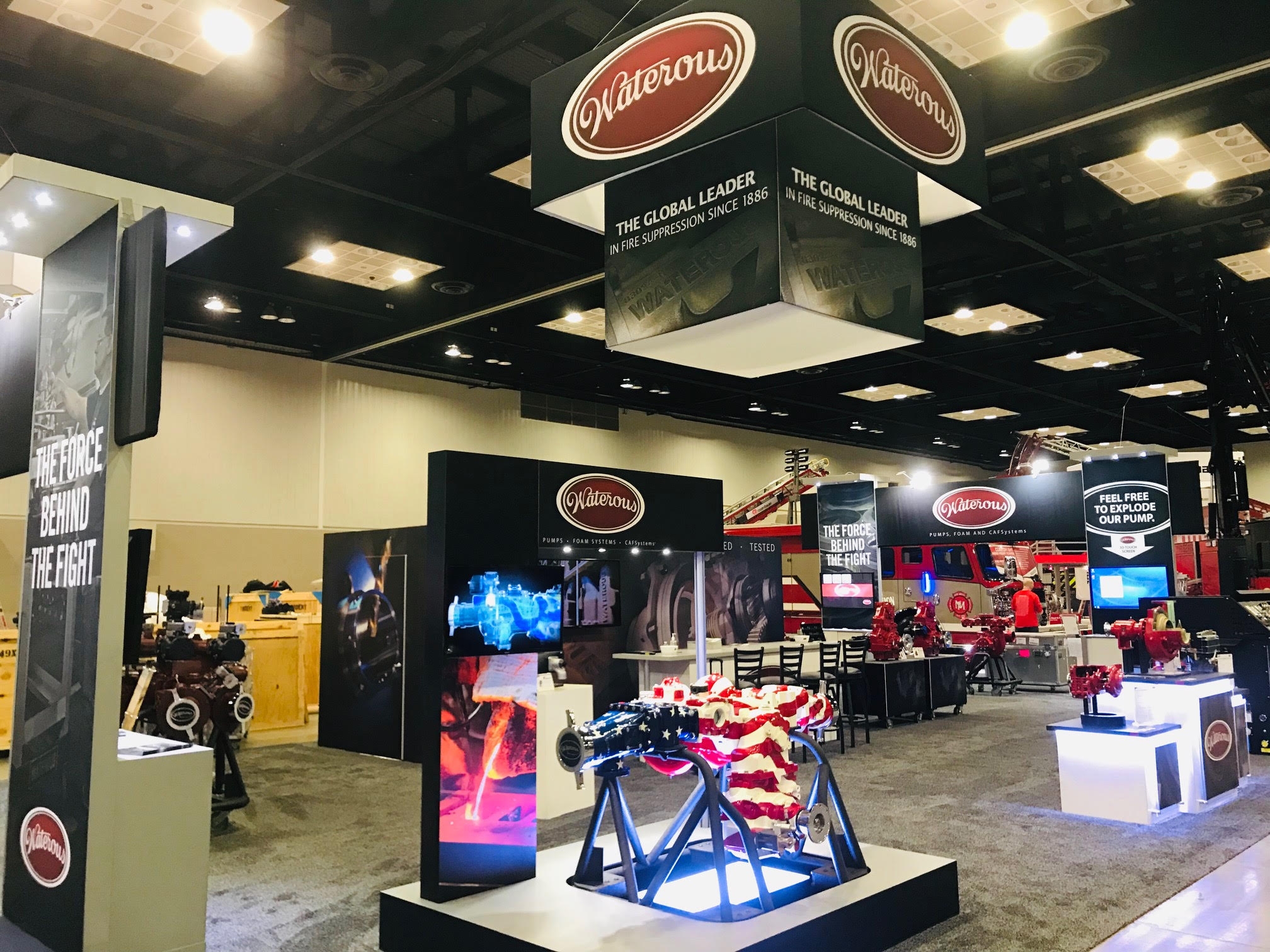 2019 represented another record-breaking year for the annual FDIC International tradeshow. More than 35,000 fire industry professionals from 67 different were in attendance for training, workshops, meetings and more.
With its top-selling pumps on display at FDIC, Waterous was the frequent topic of conversation among attendees. These pumps included:
CSU Single-Stage pump: Waterous' number one selling pump, the CSU Single-Stage model pump, donned the red, white and blue – truly an eye-catcher for thousands of attendees.
CMU Two-Stage pump: The CMU Split-Shaft model pump, a two-stage, high volume pump capable of flowing 2,250 gallons-per-minute, was a frequent topic of conversation. An ideal pump for large cities, its high pressure can pump water up towering high-rise buildings. Waterous also manufactures discharge valves for the CMU pump..
CXSPA Series pump: Capable of drafting 1,500 gallons-per-minute, the CXSPA Series pump is one of the most versatile pumps Waterous offers in the CX Series. Its design fits into a narrow pump house, allowing for more compartment space for storage, turnout gear or hoses.
Waterous also showcased a special-order module consisting of a Waterous pump, Aquis Foam System, compressed air foamsystem and a liquid-cooled Kohler engine – all in one package made for the Canadian Department of Defense. In total, members of the Waterous team made strong connections with FDIC-attendees.
Through powerful displays and meaningful conversations, this FDIC was one to remember. The team is gearing up for 2020.