Oldest, Most Trusted, Still Investing
Fred Waterous, President of Waterous from 1935 to 1965 would call his salespeople into his office on Monday morning. Each salesperson was given a paper order tablet and asked to go out and sell Waterous products. On the following Friday, Mr. Waterous would call his salespeople back to his office and ask for their orders. That was his business model, however, in the over 50 years since Mr. Waterous retired, Waterous has grown into a sophisticated manufacturer, tapping into the latest software, machinery, talent and leadership.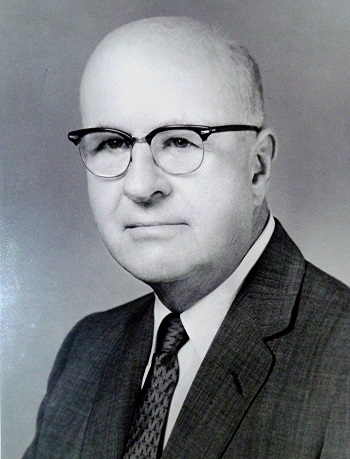 Oldest
Many people don't know Waterous is a family name. Twin brothers from Canada opened the first Waterous Engine Works company in South St. Paul in 1886 making hose carts and steam-driven fire engines. The company continued to grow and moved into several buildings over the years always staying within a few miles of the original building, finally moving to our current site in 1974. Up until 1929, Waterous built complete fire apparatus. In 1929, Waterous focused changed to only building fire pumps, hydrants and valves. To learn more about Waterous history, Click Here.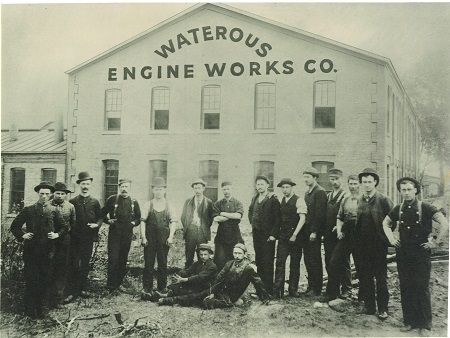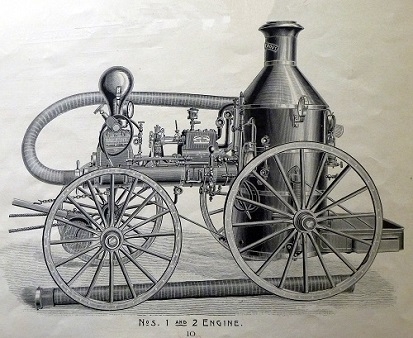 Most Trusted
Waterous is one of the most trusted names the fire fighting world. Not only our history adds to our trust but our durability and quality. Waterous pumps have a history in some of the largest cities in the United States and Canada. New York City, Philadelphia, Los Angeles and Vancouver are just a few. Waterous pumps are the only pumps to pass the New York Acceptance Test and to survive the rigors of the decoking/descaling industry when a pump is run at extreme pressures to move a plug through a pipeline. Others have tried but only Waterous can pass the tests. Our high-rise pumps are used to protect some of the largest buildings in the USA. We also survive the test of the municipal fire service whether the city is 50 people or 5 million. We back our pumps with the best Customer Service Support. With being Made in the USA, our supply chain is readily available, 95% of all Waterous parts are consistently in stock and ship within 24 hours.
Investment
Waterous continues to invest in our future. In 2019 alone, Waterous invested over $3,000,000 on new machinery, automation, software and equipment proving that we are continually striving to produce the highest quality products for the fire fighting industry. As regular travel resumes, we welcome anyone to stop by the Waterous factory for a tour when if you are in the Minneapolis/St. Paul, Minnesota area. You will be amazed.