Waterous Employee Spotlights
Employee Spotlight – Grant Larson
Role: Technical Service Specialist
Time at Waterous: Four Years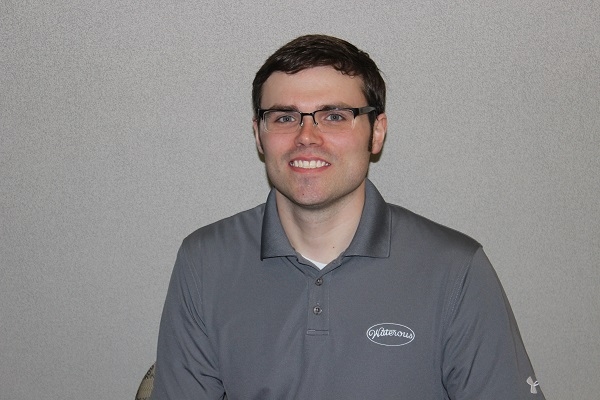 Grant has worked at Waterous for over four years but his story is more than that. Grant started his career at Waterous working in the factory on the hydrant assembly line and then the in pump painting. After some time, Grant moved to the shipping/receiving department logging and sorting incoming orders. With the need for an additional customer service personnel, Grant applied for the Technical Service Specialist position. With his experience using various Waterous softwares in shipping/receiving, being a member of the Fire Explorer program for 3-1/2 years and studying firefighting for a year in college, Grant was hired and moved from the factory to the office.
Grant joined the SBM Fire Department (Spring Lake Park, Blaine, Moundsview) in January of this year.
In his spare time when not answer calls from customers or a fire, Grant is a collector of antique fire related items, especially anything Mack, a homebrewer of beer and an avid motorcycllist.