Your Human Resources Team
Waterous is the best place to spend your workdays. Whether you're a seasoned professional or a new graduate, contact our Human Resources department for our current job postings and join a winning team. Once you're here, enjoy generous benefits, competitive wages, advancement opportunities and many other perks.
Waterous is an Equal Employment Opportunity Employer. It is the policy of Waterous to recruit, hire, train, compensate and promote without unlawful discrimination as to race, religion, sex, age, national origin, citizenship, disability, or any other category that is protected by applicable federal, state or local law. It is the intent of Waterous to comply with all applicable equal opportunity and affirmative action laws, directives, regulations of federal, state and local governing bodies and agencies.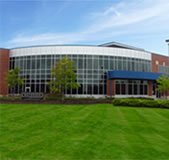 Waterous – World Headquarters
125 Hardman Avenue South
South St. Paul, MN 55075-2456 U.S.A.
Fax: (+1) 651-450-5241
EEO Employer