Message from the President
Message From the President: Raising the Bar.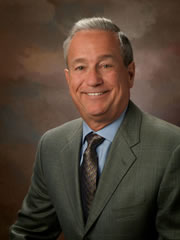 On behalf of the employees at Waterous, welcome to our website. Waterous is dedicated to offering innovation, reliability and excellent service. From here in Minnesota to countries around the globe, we have been creating and building the highest quality, most innovative products for the fire-fighting industry since 1886. We are committed to continually investing in our people, processes and products to ensure you, our customer, receive the highest quality, most advanced products our industry has to offer. Our corporate philosophy is the Golden Rule: treat others the way you want to be treated. Waterous is dedicated to treating our employees, customers and community, including our veterans and reservists, with the utmost respect and dignity.  
Please, look over our website and contact us if we can provide more information on our products or schedule a demonstration. Thank You.
Bill Smith
President & C.E.O.